Jesus said, "Let the little children come to me..."
We have ministry at every service for kids 5 weeks through 5th Grade for them to Encounter God and Experience Life; Sundays at 9:00am & 11:15am.
We have a check-in station in the foyer so you can tell us about your child and receive a tag for secure drop-off and pick-up. We are committed to giving your children a fun learning environment so you can encounter God, without worry, in our worship service.
Our nursery team has created an environment that is clean, safe, and fun. Your children will be secure, nurtured, and loved to enable you to worship freely with us.
We do not baby sit your infant, but we read them stories from the Bible, pray with them, sing worship songs, and as they get older, play games with them that relate to a simple lesson.
Creating a safe, loving environment where children can come and meet Jesus through fellowship, music, and creative teaching.
Elementary: Up to 6th Grade
Providing a spiritual environment where our children can experience the power of God for themselves, hear God's Word and have a fun-filled, active environment to apply what they have learned.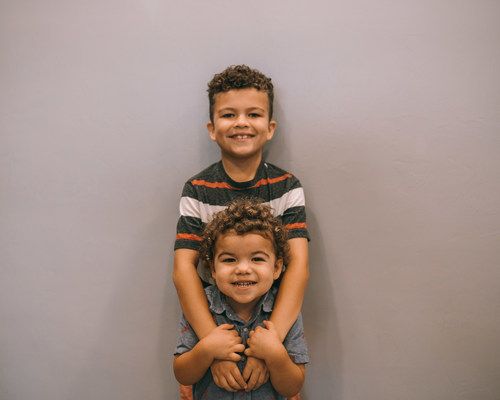 Kids Life Online Resources
Hey Kids Life Family!
We miss seeing you all so much and I am excited that we will re-open Kids Life, Sunday June 14th!
After consulting with a lot of different professionals, experts, leaders, hours upon hours of research, & time in prayer with God seeking wisdom we have come up with the following Covid-19 Policies and Procedures.
Everything you need to know about how we will be re-opening and what precautions we are taking for Covid-19, can be found in the PDF. If you are choosing to continue to worship from home & watch online we will still be posting content on Facebook & you can follow along with our new series Ohana, starting the 14th, right here on the website.
If you have any questions or concerns please reach out to me directly. We can't wait to see you soon!
Carrie Nameth
Children's Ministry Director
239-939-5433
[email protected]
We are on week three, and the last week, of our series-NOT AFRAID! In week one we learned that in new or scary situations we can trust God! Last week we learned that we can trust God to provide what we need. And in this week's lesson we will learn that we feel pain & sadness, GOD IS THERE! Our memory verse for the series from Psalm 56:3 says "When I am afraid, I put my trust in you." So, when we feel pain, sadness, & fear God will always be with us through everything we experience.

Everything you need to teach the lesson is included in the PDF and you can pull out and use the parts that are appropriate for your child/children and you can do it with your children anytime that is best for you.
Supplies Needed:
-Bible
For the Object Lesson you will need: first aid ointment, band aids, & other first aid supplies
For the Game you will need: lemons, lemons juice or something else edible & sour
Below you will also find the links for worship songs and a bible story video to add to the lesson.
Worship Songs-
Elementary:
I Will Not Fear
Jesus Culture Not Afraid
Good Good Father
Early Elementary & PreK:
Fear Get Out of Here
I Won't Be Afraid
Nursery:
Fear Not
Bible Story Video:
Jesus Calms the Storm
We hope this is helpful and that you can have some fun while leading & teaching your kids about the amazing God we have. Stay tuned to our Kids Life Facebook Page and Pinterest Page for more resources! Please don't hesitate to reach out if you need any assistance or extra resources:
[email protected]
Kids Worship Playlists can be found on our
Youtube Page
Kids Life
Facebook Page
Kids Life
Pinterest Page